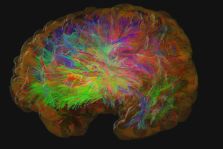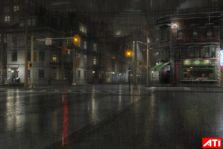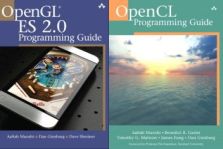 Dan Ginsburg
Principal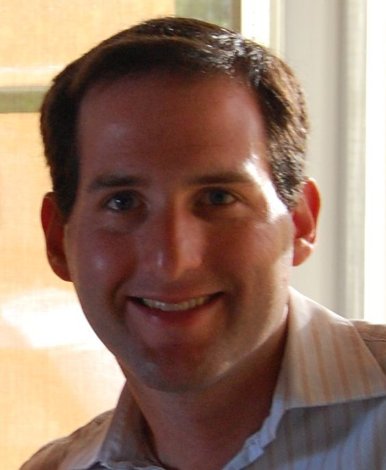 Dan grew up with a love of video games and computer graphics and has been pursuing that interest for his whole career. He began his career at n-Space where he worked as a software engineer developing video games on Windows (3dfx Voodoo) and Playstation 1. He then joined ATI (later purchased by AMD) where he spent over eight years learning the ins and outs of GPUs. At AMD he worked in a variety of roles including the development of OpenGL drivers, the creation of desktop and handheld 3D demos, and leading the development of handheld GPU developer tools. After spending the first ten years of his career working directly on games and GPUs, Dan decided to apply his knowledge to the medical imaging field. First he worked for Still River Systems developing Qt/CUDA-based image registration software for the Monarch 250 proton beam radiotherapy system. Most recently, Dan became a Principal Software Architect in the Fetal-Neonatal Neuroimaging and Development Science Center at Children's Hospital Boston. There he has worked on optimizing software using OpenCL and Linux-based clusters along with developing a variety of medical imaging tools. Dan holds a B.S. in Computer Science from Worcester Polytechnic Institute and an MBA from Bentley University.
Examples
The following are some examples of software projects than Dan has previously completed.
Brain Surface and Tractography Viewer - Children's Hospital Boston 2011
| | |
| --- | --- |
| | The Brain Surface and Tractography Viewer was designed to showcase the capabilities of using WebGL for viewing of FreeSurfer cortical surface reconstructions and TrackVis-based diffusion tractography solutions from MRI and diffusion MRI. The demo showcases various curvature measures along the surface along with tractography data registered in to the same frame-of-reference. |
RegApp - Still River Systems, Inc. 2008-2009
| | |
| --- | --- |
| | RegApp was developed using C++, Qt, and OpenGL. The software is used with the Still River Systems Monarch 250 proton beam radiotherapy system. Dan worked on developing various aspects of the software and integrating it with 2D Digital Xray imaging panels, a commercial cone beam CT (CBCT) scanner, and high-precision optical tracking camera in order to accurately position the patient for treatment. Tools were used to accelerate the automatic algorithms for 2D/3D and 3D/3D image registration. |
Handheld GPU Developer Tools - Advanced Micro Devices, Inc. - 2007-2008
| | |
| --- | --- |
| | Dan was the technical lead for the Handheld GPU Developer Tools team at AMD. There he worked on the development of OpenGL ES 2.0 support for RenderMonkey and GPU PerfStudio along with the design of the AMD OpenGL ES 2.0 Emulator. |
IMAGEON 238x Rooms Demo - ATI Research, Inc. 2006
Dan led the development of the ATI IMAGEON 238x Rooms Demo. This demo was created to showcase the rendering capabilities of ATI's Imageon 238x Handheld Graphics Processor. The Imageon 238x was the industry's first OpenGL ES 1.1+ Handheld GPU. The demo showcased rendering techniques including per-pixel lighting, postprocessing, dynamic cubemap reflections, skinning, particle systems, and water refraction.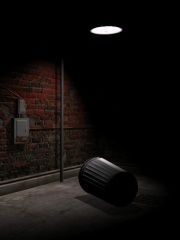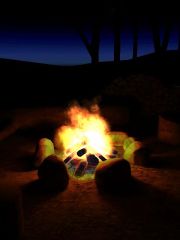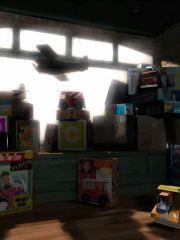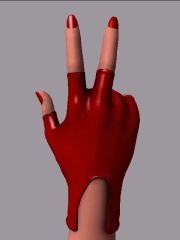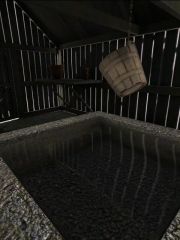 Radeon X1800 Toyshop Demo - ATI Research, Inc. 2006
| | |
| --- | --- |
| | For the launch of the ATI Radeon X1800 GPU the 3D Application Research Group created a demo called ToyShop. This demo was designed to showcase a variety of advanced rendering techniques used in rendering a city environment in the rain. Dan worked on several shaders and effects for this demo such as volumetric light shafts, wet streaky reflections, and shadows. |
Xbox 360 Ruby Assassin Demo - ATI Research, Inc. 2005
| | |
| --- | --- |
| | At E3 2005, Microsoft was ready for a first public showing of content on the Xbox 360. At the time, the demo team was wrapping up work on the new Ruby demo for the X1800 launch. The team ported its Sushi engine and the X1800 Ruby Assassin demo to run on the Xbox 360 in less than a month and it was shown at E3. |
Radeon X850 Ruby: Dangerous Curves Demo - ATI Research, Inc. 2005
| | |
| --- | --- |
| | For the launch of the ATI Radeon X850 the 3D Application Research group created a demo called Ruby: Dangerous Curves. This demo was a sequel to the first Ruby demo that was created for the launch of the Radeon X800. Dan worked on creating many shaders and effects for the demo including shaders for Ruby's helmet, bike and lights in addition to effects such as full-screen glow, lighting, and explosions. |
ATI Radeon OpenGL Driver - ATI Research, Inc. 2000-2004
| | |
| --- | --- |
| | Dan worked on the ATI Radeon (and Rage 128) OpenGL driver for a little over four years. He worked primarily on implementing new extensions to expose hardware features of new GPUs including 3D textures, cubemaps, occlusion queries, anisotropic filtering, texture compression, full scene anti-aliasing, point-normal triangles, and programmable fragment shaders. He helped write the GLSL parser and also authored/co-authored several extension specs including ARB_texture_env_dot3, ARB_occlusion_query, ATI_envmap_bumpmap, ATI_fragment_shader, and ATI_pn_triangles. |